Paul-Jürgen Weber Photographer
Welcome,
thank you very much for your visit. Starting situation to my photo works is the world's visible reality as it is. The special feature is to select and process from the diversity of all these visible information the intrinsic essence for a photo, which has a self-contained power of attraction.
Only a different view on well known items is able yet to provoke this kind of quality. Wilfried Wiegand calls that the "detected beauty", which has been already existing but has to be "bared" and recollected. In this sense my photographic art work executes a mediator function between a fascinating reality and the beholder. It wants to touch people and at the best to fascinate and to inspire.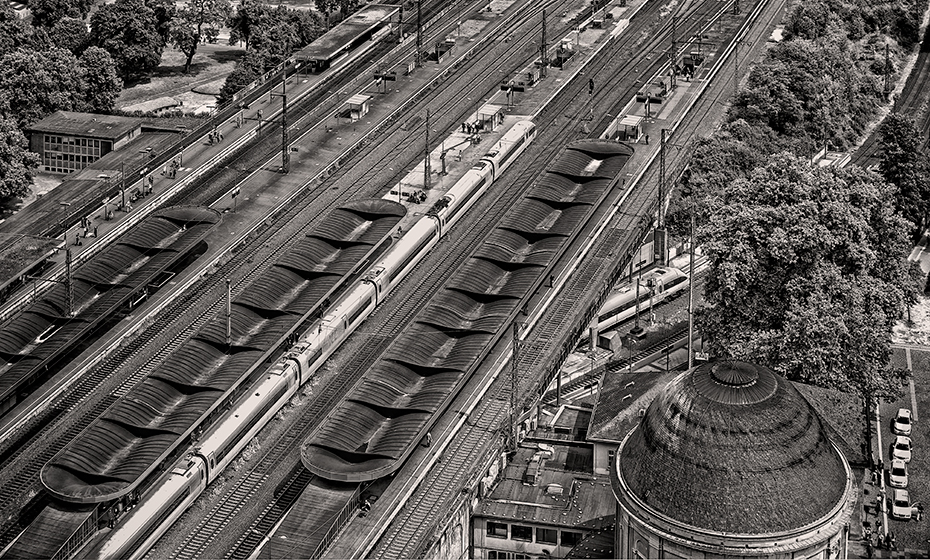 "Deutz Railwaystation, Cologne"
I like to invite You to regard my photo works at "Galleries" with favour and enjoyment. Comments and notes are requested, e.g. by Email. The photo works are produced as fineart prints (museum's quality) in small editions. The original photographs, personally signed and numbered by the author and coming along with a certificate of authenticity, are easily affordable for art lovers.
Copyright © 2014 Paul-Jürgen Weber